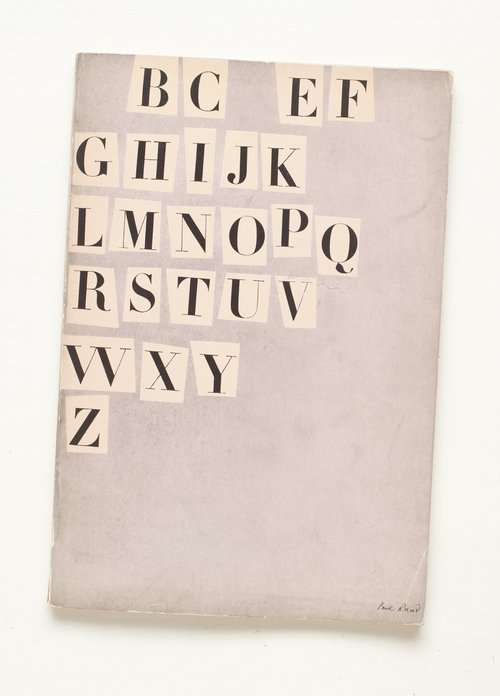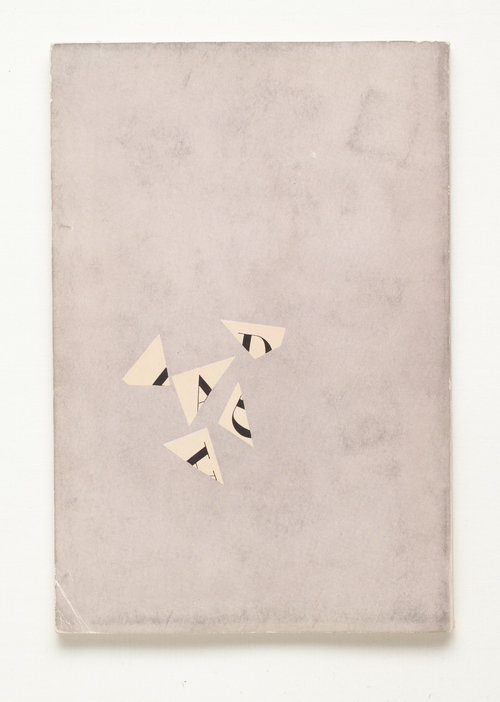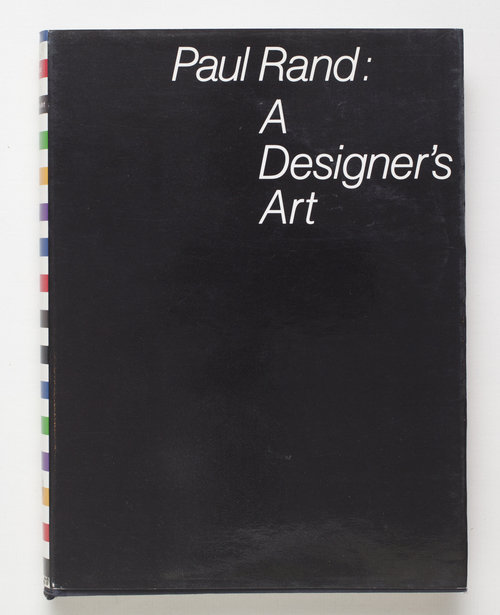 first things first
JP Williams
everyone is pretty familiar with this particular issue of a.d. with a cover designed by paul rand. here is my copy. it's not particularly hard to find but i was happy when i found mine, pre-ebay. i see it on there from time to time. one dealer is currently selling it, though bundled with two other well known issues. i'm going to share a secret related to mr. rand and this book. it might not be a secret and but even the master missed it.
in book collecting, the term 'first edition' is extremely important. there are reviewer copies that go out before a book's release, but these are not considered first editions. not all books are issued as first editions, but those that have great value for collectors. in the world of 'modern firsts,' a first edition faulkner with a dust jacket is worth considerably more than a second edition. there can be special editions, signed editions… to me, it seems to go on and on, but that is the fun of it, too. i know of one first edition photo book which actually says 'second edition' because the publisher wanted to imply that the first edition had sold out. ah, the fine art of marketing. when visiting the new york antiquarian book fair at the park avenue armory, there are dealers devoted to selling modern firsts. a category that i happily do not collect, which doesn't mean that i don't collect first editions. i try to collect all of tschichold's books in all their various published editions. one particular book that has escaped my collection is the danish edition of 'typographische gestaltung.' (one of my favorite title pages of all time, though the referenced image is from the german edition.) what does this have to do with this particular edition of a.d.?
well, this cover is a key— though certainly not the only key—to the first edition of rand's book, 'a designer's art,' published in 1985. the words 'first edition' do not appear in the front matter, but the numbers 2 through 10 do. the number 1 is missing, which indicates the first printing, and this is enough to establish the book as a first edition. why does this matter? to some people (very few, i think), having the first edition of a rand book, or any book for that matter, means very little. however to some it adds a monetary value over later editions. if you search abe books, you will find a wide variety of prices for the first edition. i have seen a designer's art first edition, unsigned, for 600 dollars. there are signed, unsigned. dedicated vs just a signature. an associated copy. endless, really. another way to tell if it's a first edition is on page 168 of rand's design of a.d. magazine.
if you look closely, you will notice something missing. the title of the publication is a.d. those two letters appear on the back, cut up. but the 'u' is missing. it seems the u fell off somewhere along the way in production. mr. rand kept his mechanicals, his paste-ups. remember those. i recall bringing this to mr rand's attention, but i don't actually remember his reaction. whether he knew already or or not, was i the first to bring this to his attention? i do know that in subsequent editions it has been corrected. i'm not sure if he found the letter or had to remake it. so the secret's out. or maybe it wasn't a secret at all.