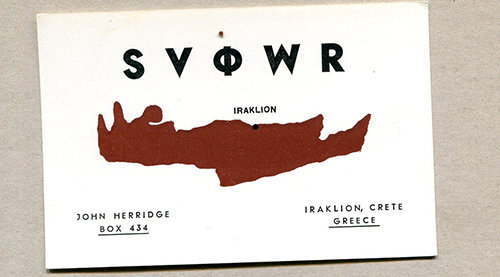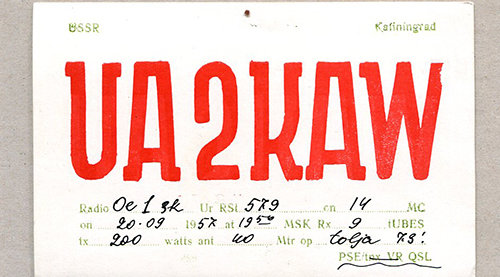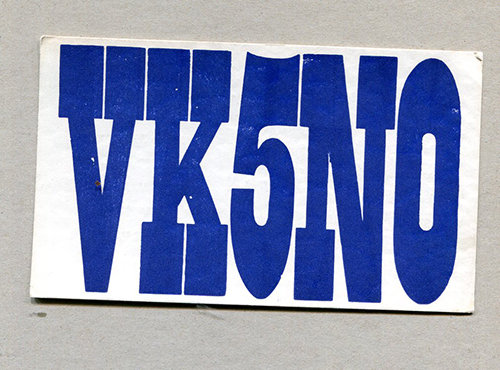 radio mail
JP Williams
some times it's just about typography and typefaces. i am not one of those who can look at a typeface and know immediately what it is. although i did find myself walking down the street the other day and looking a billboard and saying to myself that's franklin gothic. the 'g' is the give away. it is harder and hard for me to distinguish specific fonts, there reason being…there are more good ones and i don't really buy new ones that often.
i loved drawing letter forms when in school. i enjoyed the process of learning about the design of fonts too. having the opportunity to study with matthew carter ranks as pretty special.
the qsl radio cards i show here are from a small collection. these cards are not rare. they are not hard to find. they are not particularly special but they do provide inspiration. a quick look on ebay and i find over six thousand cards listed. that is not a small number. when i attend paper fairs or flea markets i will often see a stack of these. i cannot help but to look thru the pile and see what i can discover and see if something stands out. they are not expensive, but i think i gravitate to clean and more stark examples. i recall a few year ago paul sahre and danny gregory wrote a book called hello world: a life in ham radio, that featured qsl cards. i don't often buy these types of books but i thought it was well done and i've been a fan of sahre's for a long time. i urge you to buy a copy. and the next time you see a pile of qsl cards see what you can find.